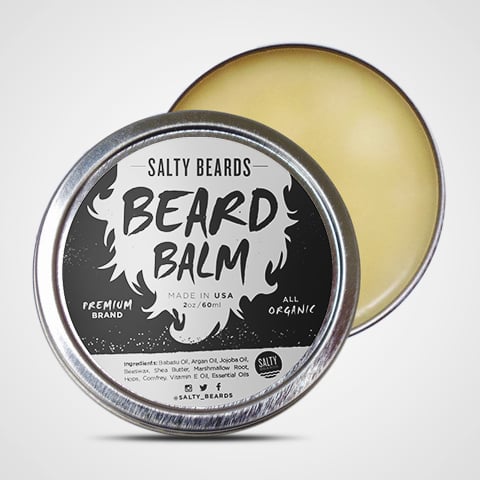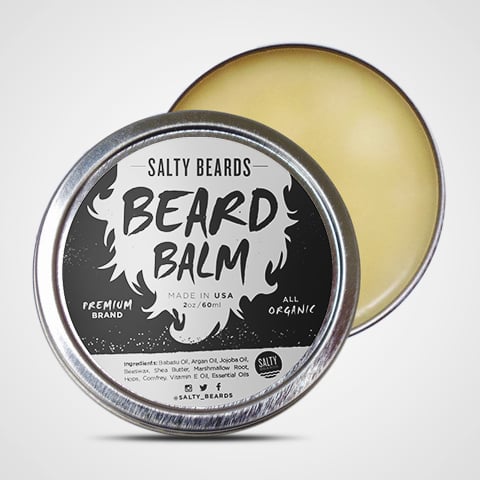 Salty Beards Beard Balm
$16.95
We have tried and tested many Beard Balms and oils, and think ours is…well, the Best!

Argan and Jojoba oils penetrate and moisturize the hair follicles while Shea Butter and Beeswax seal and shape your beard.

To apply, soften a small amount of Beard Balm between your fingers and stroke through your beard. Apply to a towel dried beard or a completely dry beard. Apply lightly for minimal control or liberally for deep conditioning and shaping. It's your beard and your Beard Balm – find what works best for you.

2-oz in a reusable twist top tin. $16.95

Ingredients:
Babassu oil
Argan oil
Jojoba oil
Beeswax
Shea butter
Infused with- Marshmallow Root, Hops, Comfrey, Vitamin E Oil, Essential oils

WARNING: Unofficial studies have shown that a well groomed beard will make people want to touch it !

Protects your beard from the elements.
Conditions your beard during the day.
Keeps your beard looking Awesome.

Do small skin test before using fully, might contain allergens to certain individuals.
Every item you purchase, helps us provide food, water and clothing for the homeless. #HelpingBeards
HOMEGROWN IN CALIFORNIA since 2012